Dan Crislip
Audio design is my passion. With over a decade in the video game industry creating memorable sounds and music, I have helped shape some influential soundscapes in entertainment. Excelling in team leadership and project management, I enjoy working with teams big and small in the creation of award-winning audio.

Audio Director, Sound Design, Composition, Cinematics

Audio Lead, Sound Design, Composition, Implementation,
Marketing Materials, Outsourcing Management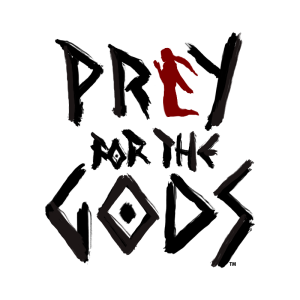 Sound Design, Composition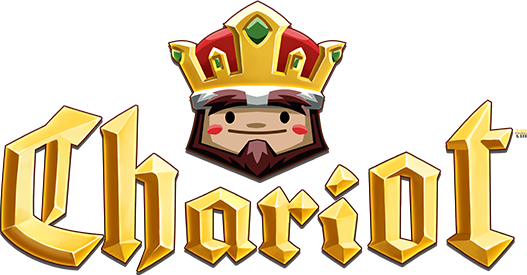 Sound Design, Technical Implementation

Audio Director, Sound Design, Composition, Cinematics
How I got here is a very long story, but my resume sums it up nicely.
You can see my accomplishments listed below, or download a copy to print.
Prey for the Gods – No Matter
Grim Dawn: Ashes of Malmouth – Crate Entertainment
MetaArcade Adventures – MetaArcade
Huruf Fanous – Fanous Studios
Deathstate – Bread Machine Games
XO – Jumpdrive
Knee Deep – Prologue
Lost Within – Amazon Games
Chariot – Frima
Grim Dawn – Crate Entertainment
Rock Band 4 – Harmonix
Fantasia: Music Evolved
Dance Central 3
Rock Band Blitz
VidRhythm
Dance Central 2
Dance Central
Rock Band 3
Green Day: Rock Band
Rock Band Mobile
Lego Rock Band
The Beatles: Rock Band
Rock Band Unplugged
Rock Band 2
Rock Band DLC and Track Packs
Warhammer 40,000: Dawn of War: Soulstorm
MY WORK
These examples are just a little bit of what I can do.
Testimonials
I had the pleasure of working with Dan while I was at Harmonix. Dan was always looking for ways to improve the workflow, and with his feedback, the coders were able to produce better software for the entire company. And Dan's end product, the spectacular music and sound design work that he did on our games, was always very impressive.
Dan is smart critical thinker. I enjoyed working with Dan and appreciated his perspectives regarding design for improved audio development flows with Wwise and UE3, audio performance, and gameplay audio design. It's always a pleasure to speak and collaborate with Dan. Being technically minded and having a great personality compliment Dan's excellent audio design skills.
I was blown away by Dan's performance. He jumped into the position with an incredible level of enthusiasm and dedication, working whatever hours he needed to to get the job done without ever a hint of complaint, maintained good communication with me and the rest of management, and demonstrated a clear mastery of the audio toolset within an amazingly short span of time. Dan has a high level of technical skill and a good ear for what works, takes direction well, always maintains a positive attitude, and is simply a pleasure to work with.
When working with Dan Crislip, I know exactly what to expect - accuracy, precision, and strong direction. The projects [he] works on demand both a keen aesthetic sense and a strong attention to detail, which Dan has in abundance. Every time I worked with Dan to figure out a problem, he usually had one or more solutions in his hip pocket already. Dan Crislip is a creative lead that gets results.
Dan is a tenacious advocate for his team, from tools, to process and scheduling. He demands a high quality of work from his reports and his peers. Dan has an excellent understanding of development practices and, as the audio lead on an unannounced title, constantly reacted to changing stakeholder requirements and produced an absolutely stellar quality product every single time.
Working under Dan was one of most enjoyable and educational experiences of my working career. He has an overwhelming knowledge of creating audio for games. As a lead, he bestowed confidence in his team, allowed for open communication, and directed appropriately when needed. He can build complex audio systems in 3rd party tools and modern game engines in a way that is innovative and forward thinking. Consistently, the games he worked on thrived because of Dan's involvement. I simply cannot say enough about Dan's work ethic, content creation, and knowledge in every aspect of audio for games.
I had the pleasure of working with Dan on a proof-of-concept prototype. He is fantastically creative and brought a fresh perspective to the aesthetic of this particular game idea with regards to its particular sound design and compositional needs. He is really fun to work with, is aware of and embraces all manner of audio technology, is open and responsive to constructive criticism, and has a strong work ethic.
Dan has demonstrated impressive leadership and initiative in wrangling together the many talented people and resources that were necessary to fulfill the different audio needs of our project. [He] is very technically savvy and has produced great effects for us under fairly severe time constraints but I would recommend him even more so for a position leading an audio team based on his demonstrated ability to synthesize the efforts of other talented people and make things happen.
Dan is a one-man Audio slaughterhouse. I've never had the pleasure or the privilege of working with a more capable and approachable sound designer and was regularly impressed by his technical chops. I've served with Dan in two studios now. My expertise (VFX) frequently needs close and regular communication with an audio department and a bad manager can make a project miserable. With Dan, the trials and tedium of development would dissolve into the joy of pure creation and things would just GET DONE. I'd jump at the chance to work with him further and envy anyone fortunate enough to have the opportunity.
Dan is extremely communicative when problems arise & is often so proactive that he solves them himself. He's extremely technical and creative, but also schedule minded. I can't think of a time where Dan's assignments didn't come in early. He helped the rest of his team organize their work & made sure it was clearly presented to production. As you might imagine, the status of Dan's teams were never in doubt. Dan is the complete package; a professional and a true developer. Without a doubt, he made my job easier.
CONTACT
I'm always looking forward to my next adventure.
Send me a note, and let's get started on your project today!
facebook.com/DJSkew
twitter.com/MO_Soundz